WHO WE ARE
Trenord
Founded on May 3, 2011 by the two current shareholders, FNM and Trenitalia, Trenord is one of the most important companies in the European rail local public transport, both in terms of size and capillarity of the service.
214 million passengers traveled with Trenord in 2019 using the 2,300 daily trips that serve the whole of Lombardy, 7 provinces of neighboring regions, the Canton of Ticino and Malpensa International Airport.
Our trains reach 460 stations spread over a railway network of approximately 2,000 kilometers. The capillarity of the Trenord service affects 77% of Lombard municipalities (where 92% of citizens live) which have a railway station within a radius of 5 km.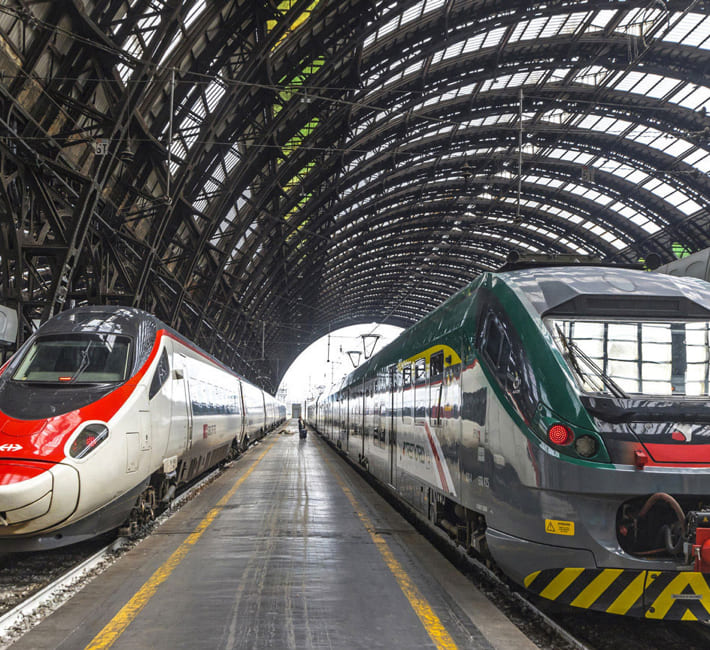 over
700.000
TRAVELERS/DAY