THE CODE OF ETHICS
Trenord S.r.l. (hereinafter 'Trenord' or the 'Company') was established on 3 May 2011 through the strategic partnership project between FNM and Trenitalia, with the deeds of assignment from LeNORD S.r.l. and the branch T.P.L. Direzione Regionale Lombardia di Trenitalia to Trenitalia-LeNORD S.r.l..
Trenord's objective is to provide an increasingly adapted response to the growing demand for public mobility among Lombardy's citizens.
The mission of Trenord is therefore to put the traveller at the centre, and to improve quality of life through the provision of quality services. The construction of a modern, efficient and sustainable mobility system is a priority and a challenge that Trenord has placed at the heart of its commitment.
Also thanks to this role, it is absolutely essential for Trenord to generate value for its members.
For these reasons, Trenord promotes the integrity of its employees conduct and its management at all levels, inspired by the principle that economic subjects cannot have good conduct without respect for ethical principles. In fact, the relationship with a plurality of actors – both internal (employees and collaborators) and external (customers, suppliers, public institutions and the community) – requires compliance not only with economic objectives, but also with principles of social responsibility.
Due to the specificity and importance of the services provided and the market that they are aimed at, the Company, in the knowledge that it plays a significant role with respect to the market, economic development and the welfare of people and the community in which it operates, has deemed it necessary to clearly define the values and responsibilities that it recognises, accepts, shares and takes on, helping to build a better future for all.
The Code of Ethics is a self-regulation tool aimed at making the company's activities transparent and ethically guiding its performance, even beyond what is established by current regulations and the Employment Contracts applicable to the Company.
Download the Code of Ethics (788 kB)
September 2012 - Update 2019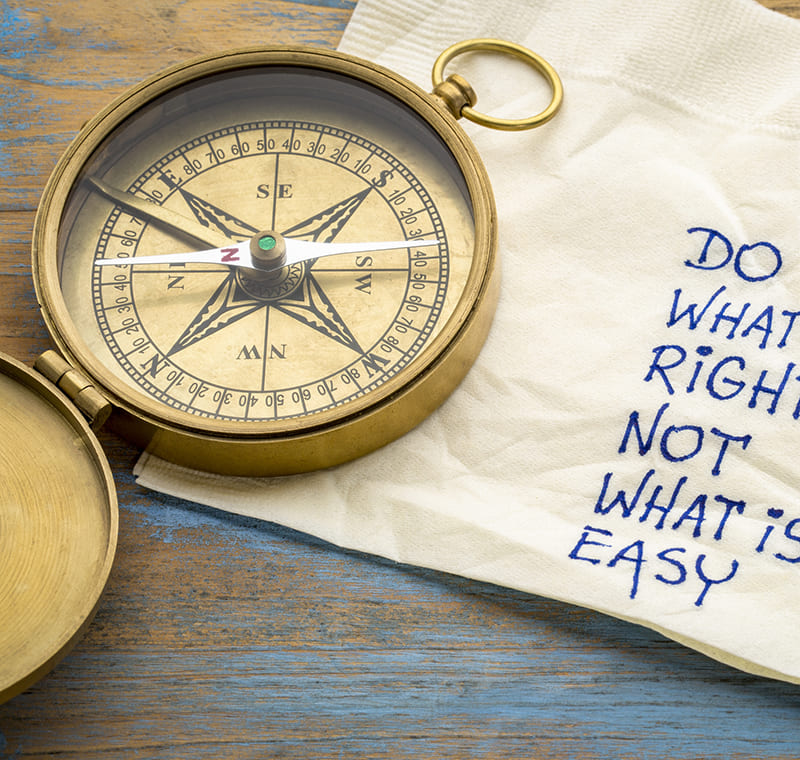 ---