MALPENSA EXPRESS
Fly by train from the center of Milan to the airport
Malpensa Express is Trenord's airport link between the Milano downtown and Malpensa intercontinental airport.
Fast, comfortable, safe. With 146 daily trips and a first departure from Milano Cadorna at 4.27, up to the last departure at 1.20 from Terminal 2, the connection between Malpensa Terminals 1 and 2 and the main Milan stations (Centrale, Cadorna, Garibaldi) is guaranteed every half hour.
ATTENTION! Due to post Covid timetable changes, the trains may have undergone changes and therefore consult the updated timetable before scheduling departure.
THE ADVANTAGES OF MALPENSA EXPRESS
FAST
You can reach Terminal 1 and 2, from Milano, in 35 or 55 minutes (depending on the stops of the single train) without worrying about traffic jams.
COMFORTABLE
Malpensa Express trains have wide space for your suitcases; depart and arrive directly from the heart of the airport [Terminal 1 and 2]
CHEAP
With € 13 you can buy an adult one-way ticket between Milan and Malpensa. Offers for return trips within 30 days and for families.
ACCESSIBLE
Access without problems the Malpensa Express trains, equipped with reserved seats for travelers with disabilities
INTERCONNECTED
Take advantage of the E-Vai ecological car sharing service with an electric or low environmental impact car
IN REAL TIME
You can follow the progress of your train in real time via the malpensaexpress.it website or the Trenord APP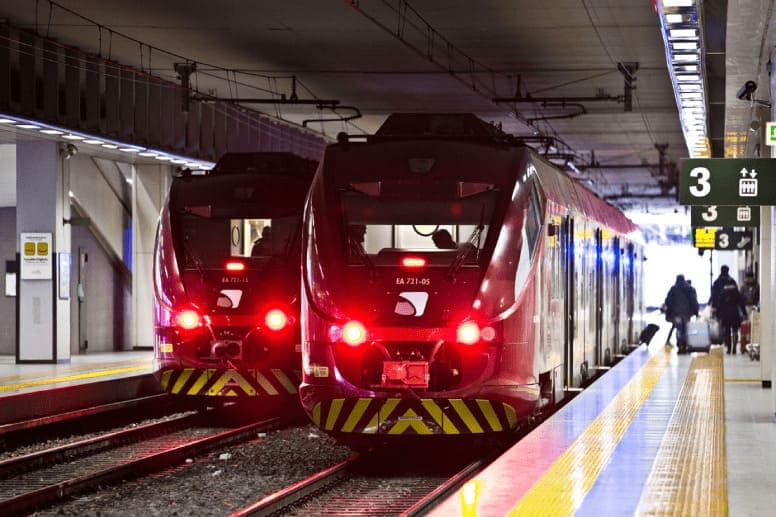 Are you already a Trenord customer?
Find out when you can access Malpensa Express services with your Trenord ticket / rail pass
The departure/arrival is MALPENSA
The departure/arrival is another station
Milano Cadorna
Malpensa

Milano Centrale
Malpensa

One way ticket

-
-

Multi-day ticket Io Viaggio in Lombardia

-
-

Train only rail pass

(only first class customers)

Io Viaggio ovunque in Lombardia

(with Carta Plus Lombardia or Supplemento Prima Classe)

Io Viaggio ovunque in Provincia Varese

-

Io Viaggio Trenocittà

(only first class customers)

-

Io Viaggio in Famiglia

-
-

STIBM

-
-
Note: on trains departing from Malpensa at 5.20 and 5.50 and on all trains departing after 21.30 from Milan Cadorna or Malpensa, for connections between Milan-Saronno-Busto Arsizio, travelers with 2° class tickets and Io Viaggio and STIBM are also allowed.
Find out the stops scheduled for the different routes
Download the summary tables:
Malpensa Express
Bellinzona - Luino - Gallarate - Malpensa T2