Complesso monumentale del Duomo - Milano
The Duomo, symbol of Milano in the world, is one of the largest Gothic cathedrals in Italy and in Europe. Heritage of the Milanese and of humanity, for centuries it has expressed man's devotion to the Divine. In addition to being an artistic monument, the Cathedral is in fact a privileged place of prayer. The cathedral is strongly linked to the memory and teaching of the Bishops who succeeded the Chair of Sant'Ambrogio and to the history of millions of faithful who gather here every year to celebrate the Sacred Mysteries. The Cathedral is the mother Church of the Diocese, which has a symbolic function of exemplarity both in relation to the life of the city cult and in relation to diocesan activity.
WITH TRENORD IS CONVENIENT!
For Trenord subscribers, purchase of the Duomo Pass (from 10% discount), Fast Track Terraces and Fast Track Pass Lift (20% discount), Milano Duomo Card (20% discount) and Tours/Guided Tours (10% discount).
For Malpensa Express customers in possession of a ticket (valid in the 3 days following its validation), purchase of Duomo Pass and Guided Tours/Visits (10% discount) at a discounted price.
The Duomo Pass allows entry to the Cathedral, Archaeological Area with the Baptistery of San Giovanni alle Fonti, New Grande Museo del Duomo, Church of Santa Maria Annunciata in Campo Santo, Church of San Gottardo in Corte di Palazzo Reale, Terraces of the Duomo, Archive and Library of the Fabbrica del Duomo]. For more informations click here .
The Fast Track Terraces only allows admission to the Cathedral Terraces in "fast track" mode, that is, by elevator.
The Fast Track Lift Pass provides access to the Terraces of the Milan Cathedral, the Milan Cathedral Museum and the Church of St. Gotthard in Corte in "fast track" mode, i.e., by elevator, as well as admission to the Milan Cathedral and the archaeological area of the Baptistery of San Giovanni alle Fonti.
The Milano Duomo Card allows access to multimedia content, tickets and personalized proposals to be used for a whole year. Available online at www.duomomilano.it and available in 4 different types, click here to discover them.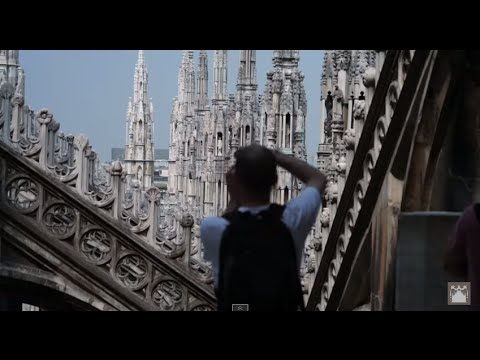 HOW TO GET THE DISCOUNT
The promotion cannot be combined with other discounts. To obtain the discount, the valid IO VIAGGIO Trenord card (with an identity document) must be presented at the entrance ticket office of the Monumental Complex of the Duomo [Piazza del Duomo, south side of the Cathedral] or at the Duomo Shop [ Piazza Duomo 14 / a at the Sala delle Colonne].
Each subscriber can purchase a maximum of 1 Duomo Pass.
The promotion cannot be combined with other discounts and is valid until December 31 2023.